Orange Caramel
오렌지캬라멜
나나, 레이나, 리지
♦ info → official site | last.fm | wikipedia
♦ sounds like → 시크릿, 씨스타, 레인보우, 남녀공학, 나르샤, 나인뮤지스
♦ genres → pop, dance

Orange Caramel is the first sub group formed from the South Korean pop group, After School. This sub group was formed with the three newest members: Nana, Raina and Lizzy. Orange Caramel's concept is more lighthearted and sweet unlike many girl groups that have recently taken on darker, sexier concepts.



1st Single:
[방콕시티]
31.03.11

Track listing:
01 방콕시티 (Bangkok City)
02 방콕시티 (Bangkok City) (Inst.)

MU // Download
MF // Download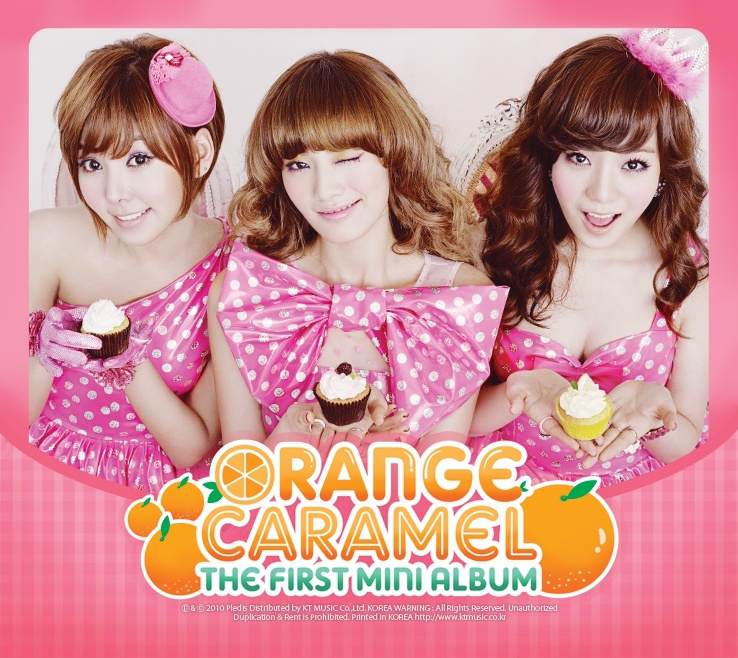 1st Mini-Album:
[The First Mini Album]
17.06.10

Track listing:
01 마법소녀
02 사랑을 미룰 순 없나요
03 第一次愛的人
04 마법소녀 (Instrumental)
05 사랑을 미룰 순 없나요 (Instrumental)

MU // Download
MF // Download



2nd Mini-Album:
[The Second Mini Album]
18.11.10

Track listing:
01 아잉♡
02 One Love
03 아직...
04 이곳에 서서
05 아잉♡ (Instrumental)

MU // Download
MF // Download